Open Water & Pool Swimming Sessions
Open Water Sessions
Friendly open water swimming coaching sessions with like-minded people, suitable for beginner and intermediate adult and junior triathletes and open water swimmers.
Whether you're anxious about getting into the open water for the first time, open water swimming for pleasure, or you're a seasoned triathlete looking to improve your race times and get that age group podium finish, our expert coaching will make you swim more comfortably, much faster and make you learn to love the open water!
For further information, just click below…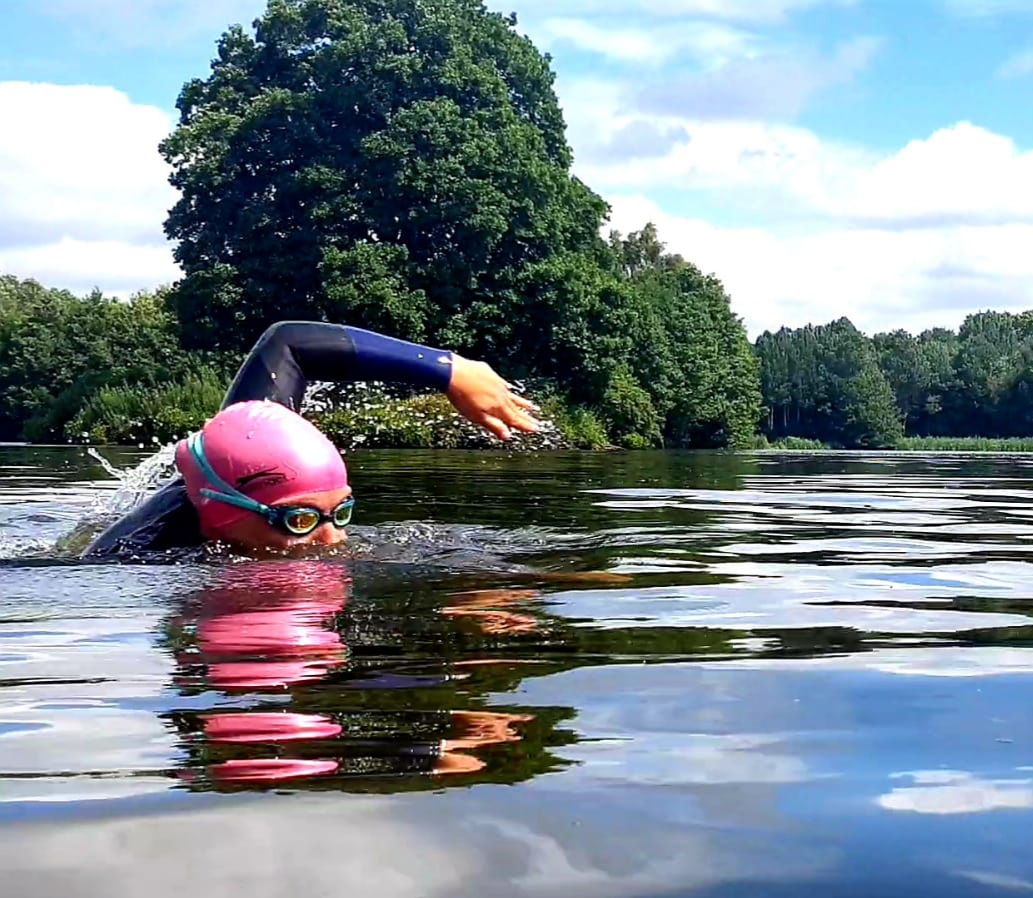 Pool Sessions
Triathlon Focused Swimming Technique Sessions
These sessions are done in a group environment with 2 qualified triathlon coaches. Sessions are based on 6 weeks blocks.
Throughout the 6 week block, we aim to improve all aspects of your swimming. Including;
1. Front crawl stroke (including your kick)
2. Underwater pull
3. Overarm phase
4. Rotation of the body.
All of these areas play a massive part of your stroke and if not correct will affect your overall efficiency. If your efficiency is lacking, you will end up using far too much energy and slow yourself down.
Within the 6 weeks, we also spend a lot of time working on open water skills. Improving these skills in a swimming pool will give you the confidence and skills to swim outside in lakes, rivers and the sea. Which some times can be very daunting.
Swim Analysis – £65 per session – Session run by Sophie
SW Sports Performance has access to a swimming pool with video analysis in which the pool works the same way as a running machine – you swim on the spot. Studying video analysis is a helpful method which allows us to examine how you swim in all phases of the front crawl and stroke – so we can see where improvements can be made.
This session is designed to help you with areas that may be a struggle and improve your overall technique. To get the most out of this one-hour session, we recommend that you make time to work on the improvements that we instruct in the session.
We can provide 30-minute follow-up sessions which work particularly well as a monthly recap to further improve swimming development. The Swim Analysis is available as a 1:1 or 2:1 session.
Sophie and Emily will be taking the Open Water sessions.
Sophie will focus her coaching for intermediate to advanced swimmers – Her sessions will focus on the swimmer's technique and swim fitness. She will provide specific swimming sessions and sets that will build the athlete's endurance and speed to achieve their race goal and distance. She will provide vital race pointers, tactics and skills for swimming in open water. Sophie understands the importance of swimming technique and how it can help with efficient swimming , which will be shown within every coached swim session.
Emily will focus her coaching on beginner to intermediate swimmers. She will provide sessions working on a range of skills for swimmers looking to transition from pools to open water. She places importance on confidence and acclimatisation to new surroundings, ensuring her clients are comfortable in open water, before beginning to develop skills and gradually improving endurance. Every swim session with Harriet is tailored to the swimmer's specific need, whether that be a focus on positive mental wellbeing, general fitness, or developing foundation skills and confidence for the first time triathlete.
For further information, please get in contact with SW Sports Performance using the form below or with Sophie and Emily directly.
Contact Details
Emily Contact – 07731855955 ; Email
Sophie Contact – 07837962778 ; Email
If you would like to know more about SW Sports Performance, please call 07837 962 778 or fill out the enquiry form below.