Sophie Whittingham – Sports and Exercise Therapist and Head Coach
Sports Therapy Background
I graduated from Leeds Metropolitan University in 2013 with a BSc (Hons) in Sports and Exercise Therapy. I am highly qualified and have now had my own successful business for over 7 years.
Being involved in sport from a young age and having been injured, showed me the importance of sports massage and sports rehabilitation in the prevention and treatment of injuries, this inspired me to set up my own sports massage and rehabilitation business.
I combine my intuitive attributes with professional skills to create individually tailored treatments for each client and will always provide the client with the best treatment possible and work to their requirements. Over the last 4 years, I have been able to grow my business even further by having a clinic as my main base, however, I still offer a mobile service when needed.
I carry the necessary insurances required to practice and am a member of the Society of Sports Therapists.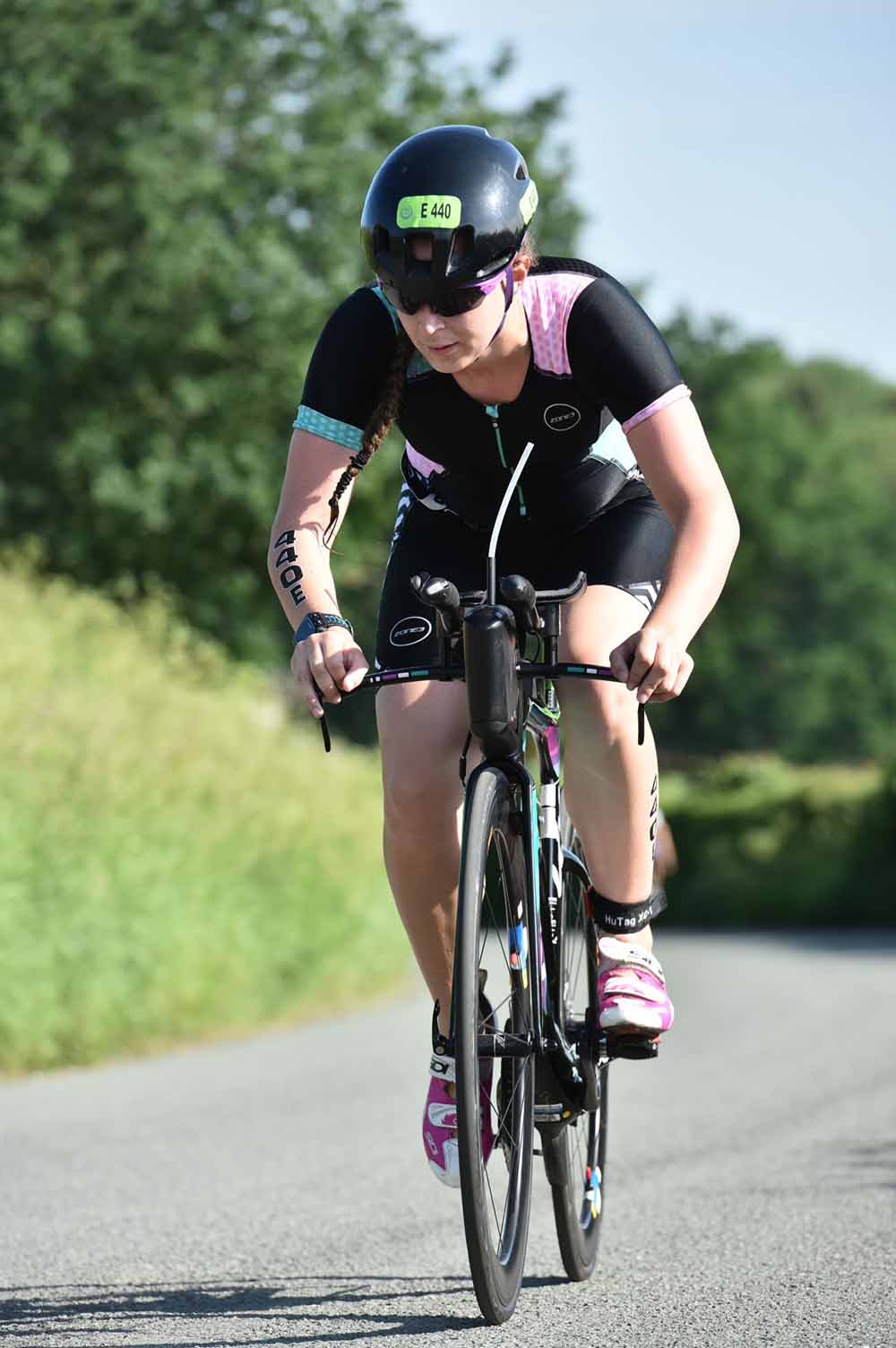 Triathlon Background
I have over six years of competitive triathlete experience and have represented Great Britain at the European and World Age Group Championships for the last 5 years. I have competed at many sprint and standard distance triathlons but over the last couple of years have moved my focus towards the middle distance (70.3) events.
Due to my extensive experience in some of the UK's biggest triathlons, racing abroad and through competing at countless local events – I'm fully equipped to coach athletes. No matter their target, I'm able to help athletes of all abilities and experience realise their true potential and achieve their goal.
In my role as a fully qualified triathlon coach with over two years of professional coaching experience, my clients have witnessed significant improvements across all disciplines in the triathlon. This includes an individual who struggled to swim a length before coming to see me. Since then they have competed in their first sprint and standard distance triathlon!
Past clients have observed faster PBs under my bespoke training programmes and technical advice. I also have demonstrable success in coaching athletes who wanted a challenge by trying a new distance ranging from sprints to Ironman events.
My coaching programmes provide clients with an abundance of skills including swim, bike and run techniques; pacing for races and instructions on how to train effectively without overdoing it.
With my combined triathlon experience and sports therapy background, I understand the importance of a structured training programme.
My coaching pushes athletes to achieve their potential while recognising their physical limits so that they can prevent and manage the injuries and physical stresses that athletes can suffer.
Qualifications
BSc Sports and Exercise Therapist

Cupping Therapy Diploma 

Ironman Certified Coach

Level 2 Triathlon Coaching
Running Mechanics and Gait Analysis
Level 1 Swim Teacher
Level 2 Fitness Instructor – gym-based exercise
First aid at work
Achievements
Age Group European Triathlon Championships 2016 – Lisbon (Standard Distance Tri)
Age Group World Championships 2017 – Rotterdam (Sprint Distance Tri)
Competed at Regional Level Swimming for over ten years
Competed in Ironman 70,3 Dun Laoghaire 2018

Age Group World Championships 2019 – Lausanne, Switzerland  ( Sprint Distance) 
Anna Iley – Run and Triathlon Coach
I have always been a competitive sports person for as long as I can remember. After taking a break when having a family I returned to running and took up triathlon in 2013. The juggling of work, children and training has always been challenging. However, a few tweaks here and there enabled me to continue training and progress in both sports to a level I never thought I could achieve.
Now, as a fully qualified run and triathlon coach, I totally understand the challenges that life brings that can limit training time and so I can help others to train smart and effectively, whether that be for their first 5k or a full Ironman. Also having spent many years a Paramedic not only physical but mental health is a high priority to me.
Every challenge is individual and so is every athlete.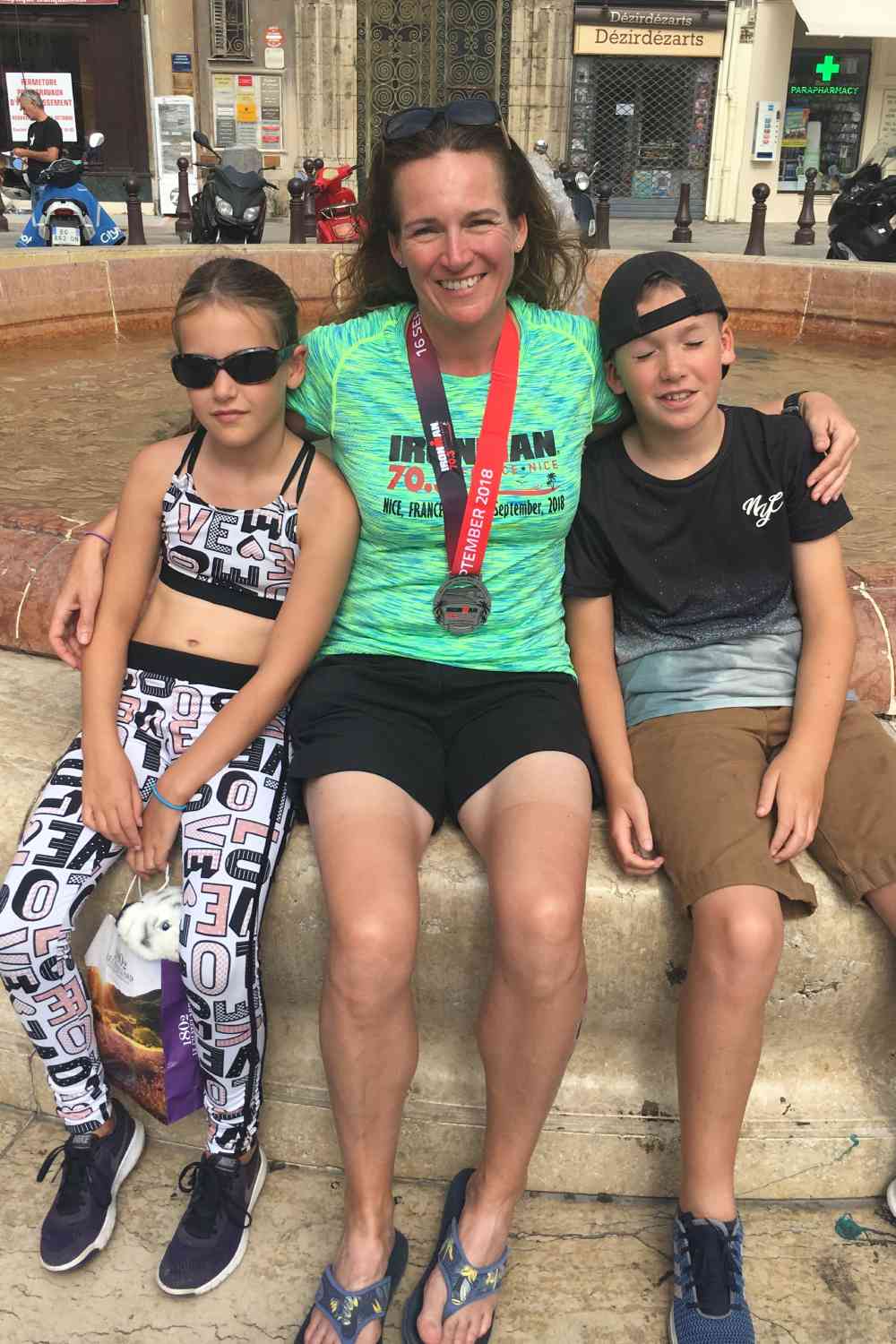 Qualifications
BA (Hons) Physical Education & Social Science
HCPC Registered Paramedic
Level 2 Triathlon Coach
Coach in Running Fitness
Achievements
Achievements
Age Group European Championships qualifier sprint triathlon 2019 (Kazan, Russia)
Good For Age place London Marathon 2019
Represented England in Home Nations marathon 2017 (Chester)
Successfully bringing up 2 children!!
Laura Weightman – Running Coach
As a professional endurance runner who specialises in the 1500m; I am a two-time Olympic 1500m finalist and a two-time European and Commonwealth Games medallist.
I regularly travel the world for racing and represent Great Britain at major championships in the 1500m. I also have experience racing over longer distances and recently won a bronze medal in the 5000m at the 2018 Commonwealth Games.
Having a degree in Sports Science further qualifies me with a strong knowledge and understanding across all areas of training methods and sports physiology.
Along with my experience as a professional endurance runner, I am a qualified athletics coach and have been successful in training a range of clients from elite athletes to complete novices.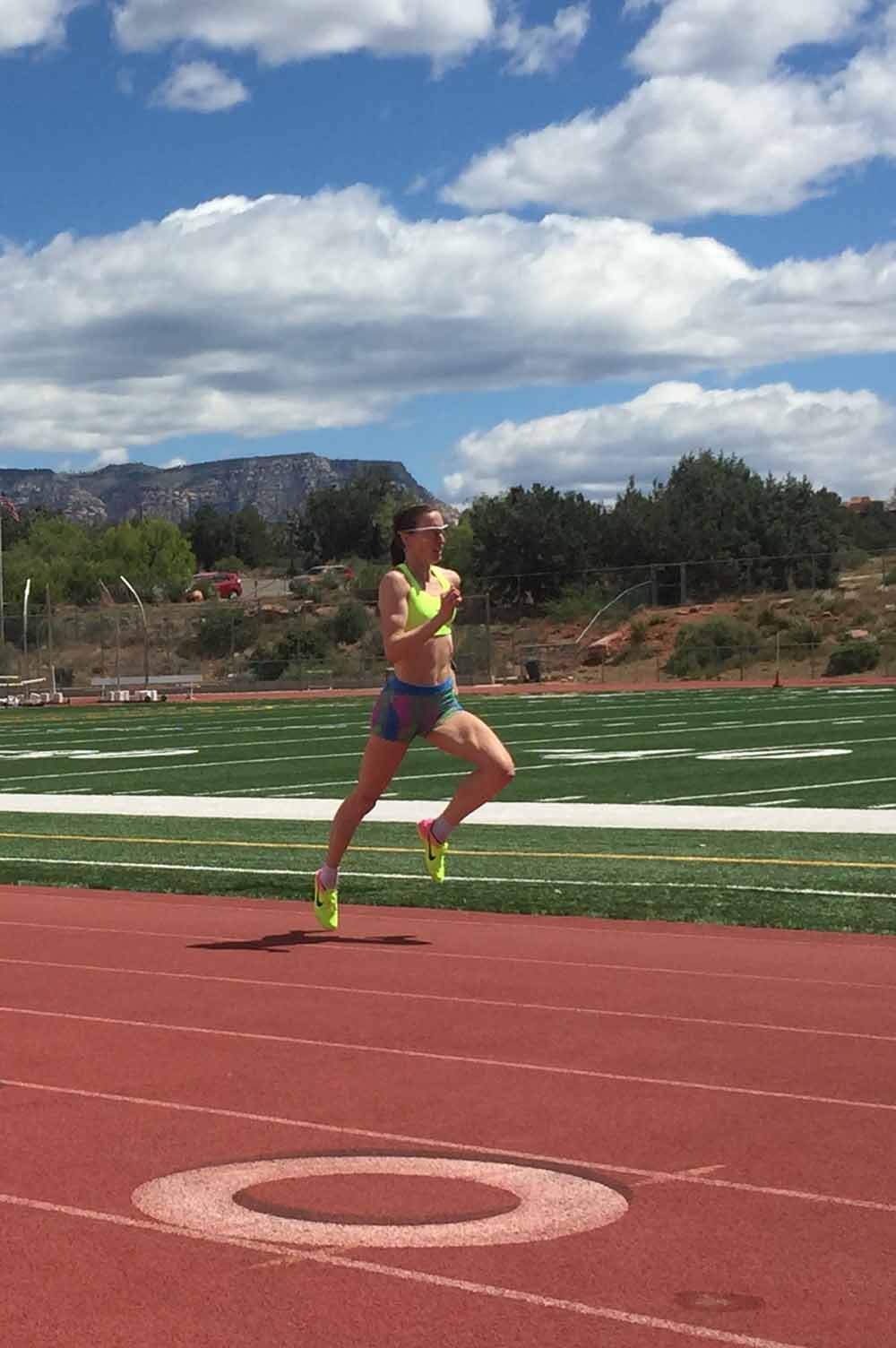 I have also experienced the benefits of being coached by athletics legend, Steve Cram. He is one of Great Britain's most recognised endurance athletes; a former world record holder and Olympic medallist. It was through his coaching that I learned the importance of a good training programme.
Qualifications/Achievements
BSc Sports and Exercise Science
Four x British 1500m Champion
Sixth London 1500m World Championships 2017
Two x Olympic 1500m Finalist London 2012 and Rio 2016
Two x European 1500m Bronze Medallist 2014 and 2018
Commonwealth Games 1500m Silver Medallist 2014
Commonwealth Games 5000m Bronze Medallist 2018
Personal bests
800m: 2:01.87
1500m: 4:00.17
1 Mile: 4:20.49
5000km: 15:08.24
5km: 15:25
10km: 32:31
Emma Keeton – Nutritionist
Being a registered Dietitian, I have built a wealth of experience in the sporting industry both personally as a competitor and professional through working with clients.
Due to my background as a national level competitive swimmer; I completely understand the impact nutrition and diet has on athletes achieving their goals.
After graduating with a first class degree in Sports and Exercise Science, I went on to complete a postgraduate Diploma in Nutrition and Dietetics. I now work as part of the NHS workforce in my role as a Specialist Dietitian and specialise in areas such as allergy, gastroenterology and diabetes.
Having worked with a range of sports from swimming to volleyball across varying ages, group sizes and abilities including age group beginner and senior international representatives – I have broad nutritional experience.
I can support any client with practical and evidence-based nutritional advice regardless of their ability or personal goal.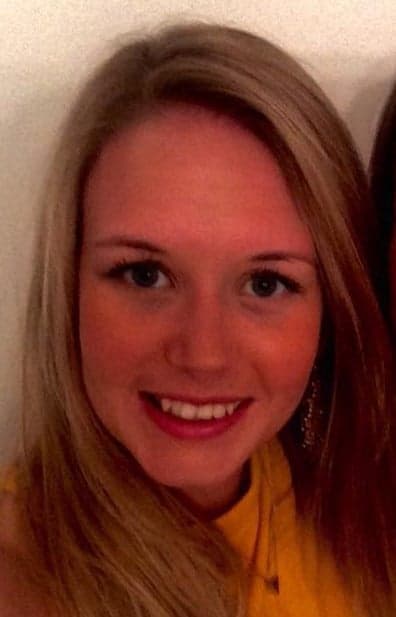 Qualifications/ Achievements
BSc Sports and Exercise Science
Postgraduate Diploma in Nutrition and Dietetics
Registered Dietitian
Member of Health Care Professionals Council (HCPC)
Member of British Dietetic Association (BDA)
Harriet Ballantyne – Open Water Swim Coach and Nutritionist
Harriet's passions are off-road running, open water swimming and nutrition. Her life-long experience of competition in a range of sports, alongside completing a number of solo endurance efforts, has resulted in a depth of experience and knowledge which she uses to coach her clients.
Harriet has nine years' experience of competing in triathlons, predominantly sprint and Olympic distances. This affords her a wealth of experience in training, nutrition practices and competitive mindset, which assist her coaching practice. This, alongside a love for running (in particular off-road and hill running), allows Harriet to coach for a variety of race distances and terrains.
Her nutrition coaching focuses on long-term change for her clients. From an initial questionnaire and food diary analysis, she works with her clients for a number of sessions, focussing on small tweaks and behavioural changes that fit in with your lifestyle and chosen sports.
She currently competes in CrossFit, which she initially started as a strength and conditioning tool to aid her running and triathlon performance. Harriet now uses her growing working knowledge of strength and conditioning to advise on strength specific training as an addition to her coaching practices, and always encourages incorporation of specific strength work to mitigate injuries and improve longevity in your chosen pursuit.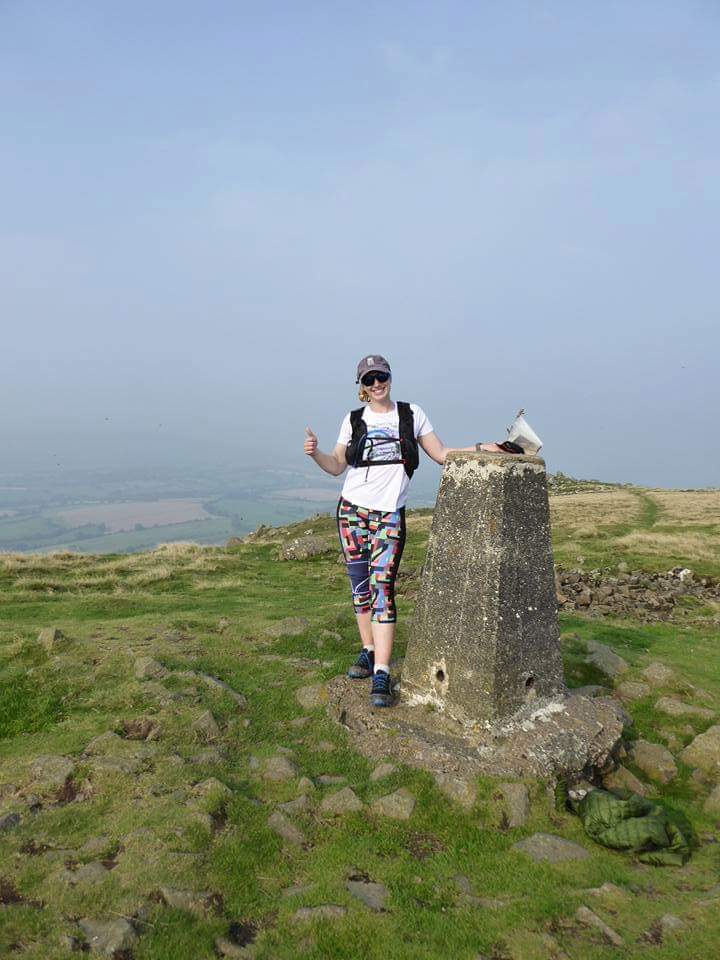 Qualifications
• Level 4 Nutrition Coach
• Level 4 Nutrition Coach
• Level 2 Open Water Swimming Coach
• Leader in Running Fitness
 • Working towards Mountain Leader Qualification
 • First Aid at work
Achievements
• Solo trans-Canada cycle tour 2015
• Ultra run event of her own devising (6 marathons in 6 days, 2016)
• Competing in CrossFit since 2015 (including podium finishes at regional level)
• Various Sprint and Olympic Triathlons
If you would like to know more about SW Sports Performance, please call 07837 962 778 or fill out the enquiry form below.